Rack Servers
Rack Servers get their name from the type of cabinet, used to store them, called a rack. The rack contains bays used to house the servers. One or more rack servers can be placed vertically within the frame and even secured with screws when necessary. The bays also have room for other equipment required to run the servers. The racks used must adhere to IEEE standards.
Dell PowerEdge R740 Servers
Maximize your application performance with the Dell PowerEdge R740 Server which brings you the perfect balance of accelerator cards, storage and compute resources in a 2U, 2-socket platform. Invest in a Dell R740 Rack Servers to transform your data center for VDI, artificial intelligence and software-defined storage (SDS).
HPE ProLiant DL380 Gen10 Servers
The HPE ProLiant DL380 Gen10 Server adaptable for diverse workloads and environments, the secure 2P 2U HPE ProLiant DL380 Gen10 Rack Servers delivers world-class performance with the right balance of expandability and scalability. Designed for supreme versatility and resiliency while being backed by a comprehensive warranty make it ideal for multiple environments from Containers to Cloud to Big Data.
Table 1. Dell R740 vs. HPE DL380 G10.
SERVER MODEL
Dell PowerEdge R740 Server
HPE ProLiant DL380 Gen10 Servers
CPU
(2) Intel® Xeon® Scalable processors (1st and 2nd Generation) Bronze, Silver, Gold,Platinum
Platinum 8180M (205W)
1 -2 Intel® Xeon® processors
8100/6100/5100/4100/3100
8080/8010M
Chipset

Intel C621
Intel C621
RAM

24 128GB/2667MHz/LRDIMM
Support for 2933MHz RDIMM since April 2019
24 128GB/2667MHz/LRDIMM
32GB/2667MHZ/RDIMM
RAM Total Capacity
3TB
3.0TB
Permanent memory

12 NVDIMM,up to 192GB
1216GB NVDIMM,up to 192GB
Storage controller Model
6Gbps SATA Controller: onbord SW RAID S140
12Gbps RAID Controller:
RAID Controller H730P, 12Gb/s SAS, 6Gb/s SATA , 2GB DDR3 NV SDRAM, PCIe, support SAS/SATA/SSD;
RAID Controller H740P, 12Gb/s SAS, 6Gb/s SATA , 8GB DDR4-2133 NV DRAM, PCIe, support SAS/SATA/SSD;
RAID Controller H330, 12Gb/s SAS, 6Gb/s SATA, support SAS/SATA/SSD, no cache, PCIe
Internal controller:HBA330
12Gb/s SAS, 6Gb/s SATA, No Cache, No RAID, Pass through only
External PERC(RAID):RAID Controller H840
RAID Controller H840, 2Gb/s SAS, 6Gb/s SATA, 8GB NV, PCIe, support SAS/SATA/SSD, 0/1/5/6/10/50/60
External HBA(No RAID):12 Gbps SAS HBA
No Cache, No RAID, Pass through only
1 S100i
1 E208i-a/E208e-p
1 P408i-a/P408e-p
1 P816i-a
Cache Size/Maximum
8GB
4GB
Cache Protection Type
/
/
Battery or Capacitance
BATTERY
BATTERY
Main technical characteristics
Controller Chip:H730P(LSISAS 3108),H740P(LSISAS 3508), H330(LSI SAS3008)
RAID Support:H730P (0/1/5/6/10/50/60), H740P(0/1/5/6/10/50/60), H330 (0/1/5/10/50), S140 (0/1/5/10)
12Gb SAS, up to 240 pieces
Number of SD cards
2

1 (optional 2)
SD card capacity
64GB
8GB dual MicroSD card pack or 32GB single MicroSD card pack
SD cards can form RAID levels
1
N/A
M.2 quantity
2
2
M. 2 single chip capacity
240GB

1.92TB
M.2 RAID levels
1
RAID 1
Network card
Sub-Card (NDC Card Type)
4 1GE interfaces,or 2 10GE plus 2 1GE interfaces,or 4 10GE interfaces,or 2 25GE interfaces
Default 4x1Gb(FlexibleLOM)
Optional 2x10Gb/4x10Gb/2x25Gb
PCIe (occupies a standard slot)
YES
No (embedded, no slot occupied)
GPU Max Supported Blocks
3 full-width 300W or 6 single-width 150W
3 full widths or 5 single widths
GPU model
Nvidia Tesla V100/P100, K80, K40, Grid M60, M10, P4, Quadro P4000
Nvidia Tesla P4/P40/P100/V100/M60
Quadro P2000/P4000/P6000
AMD Radeon Instinct MI25
FPGA
FPGA Maximum Supported Blocks
Unknown
/
FPGA model
POST RTS
/
Hard drive backplane
Type (including the maximum number of supported hard disks)
Supports up to 16 x 2.5″ hard drives
a. 16 x 2.5″ SAS/SATA
b. 8 x 2.5″ SAS/SATA
Supports up to 8 x 3.5 "hard drives
a. 8 x 2.5" SAS/SATA
No support for rear or internal hard drives
Max 24+6×2.5″,Max 12+4+3×3.5″ and 2×2.5″;
Max 20 front NVMe
Whether to support hard disk hot swap
YES
YES
Hard disk configuration
Model and quantity
SAS/SATA/SSD; 16*2.5"/8*3.5"
SATA/SAS HDD/SSD
Chassis
Dimensions (cm)
86.5mm (height) * 482mm (width) * 751.34mm (depth) (including safety panel)
28.6kg
x2.5″:8.73 x 44.55 x 67.94 cm
x3.5″:8.73 x 44.55 x 73.02 cm
Ventilation method

Air-cooled
Forward wind
Temperature
Equipment operating temperature range (°C)
10°C to 35°C
ASHARE A4 5-45℃
Equipment working humidity range

10% to 80%
8% – 90%
Hot-swappable power supplies
Nominal power of single power supply (W)
Titanium gold 750W,
Platinum class 495W, 750W, 1100W, 1600W和2000W240V HVDC 750W
336V HVDC 1100W
-48V DC 1100W
HPE universal slot redundant power module 550 w /800 w /1600 w, up to 96% efficiency conversion
Quantity
2
2020\1\2
Dual power mode

Redundancy

Redundancy
Input method
220VAC/48VDC/380HVDC/240HVDC
240VAC/48VDC/380VDC
PCI-E (I/O)
Quantity
Up to 8 Gen3 slot (4 x16)
Up to 8 standard PCI-E 3.0 slots, 1 array card proprietary slot, and 1 FlexLOM network card slot
USB port
Quantity
5
5 standard USB 3.0 (front 1, rear 1, internal 2), 2 additional USB ports can be added through Universal Media Bay (8×3.5″ chassis standard)
Out-of-band management
Yes or No
YES
YES
The main function
IPMI 2.0 compliant
IDRAC9 with life cycle controller (Express edition, Enterprise edition)
Optional Quick Sync 2 wireless module
HPE iLO Standard with smart configuration (embedded), HPE OneView Standard (download required) (Standard), HPE iLO Advanced,
HPE iLO Advanced Premium Security Edition and HPE OneView Advanced (optional)
Energy management
YES
YES
System cooling fan
Wind deflector plate, vector heat dissipation
6
LCD display
Optional
Systems Insight Display
Host front panel with keyhole and key
YES
YES
Dell Poweredge R740 vs HPE ProLiant DL380 Gen10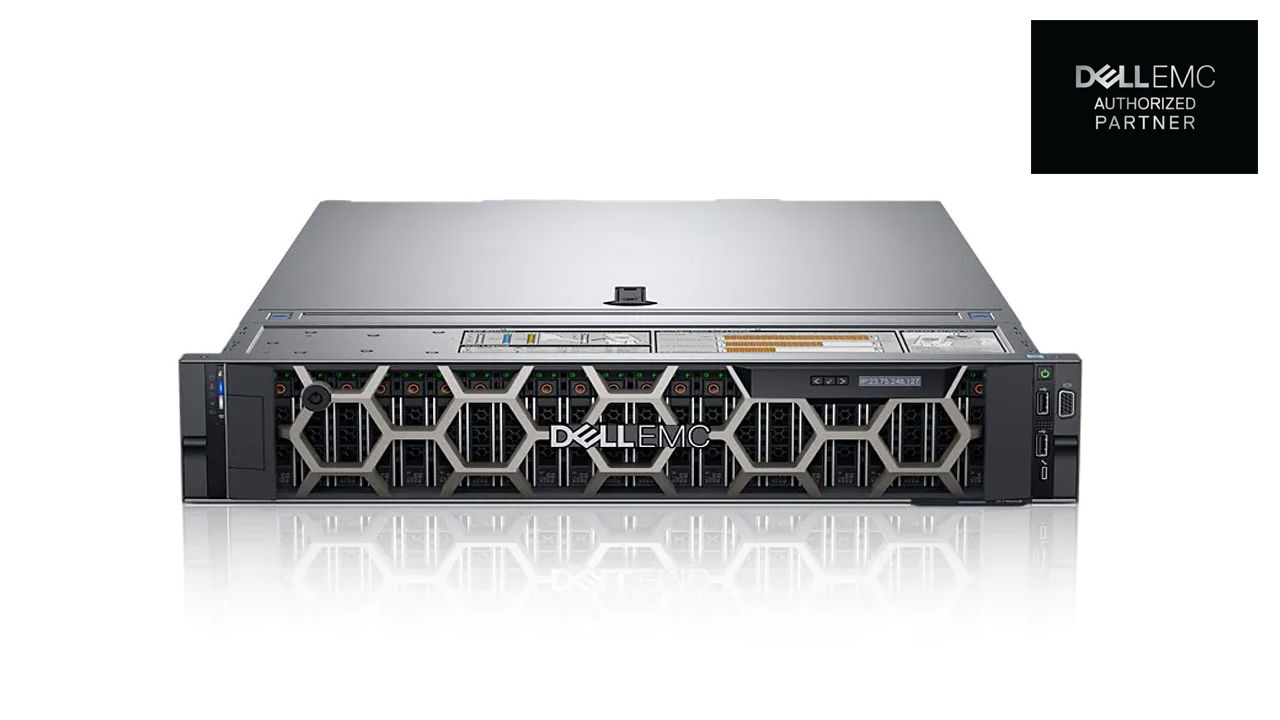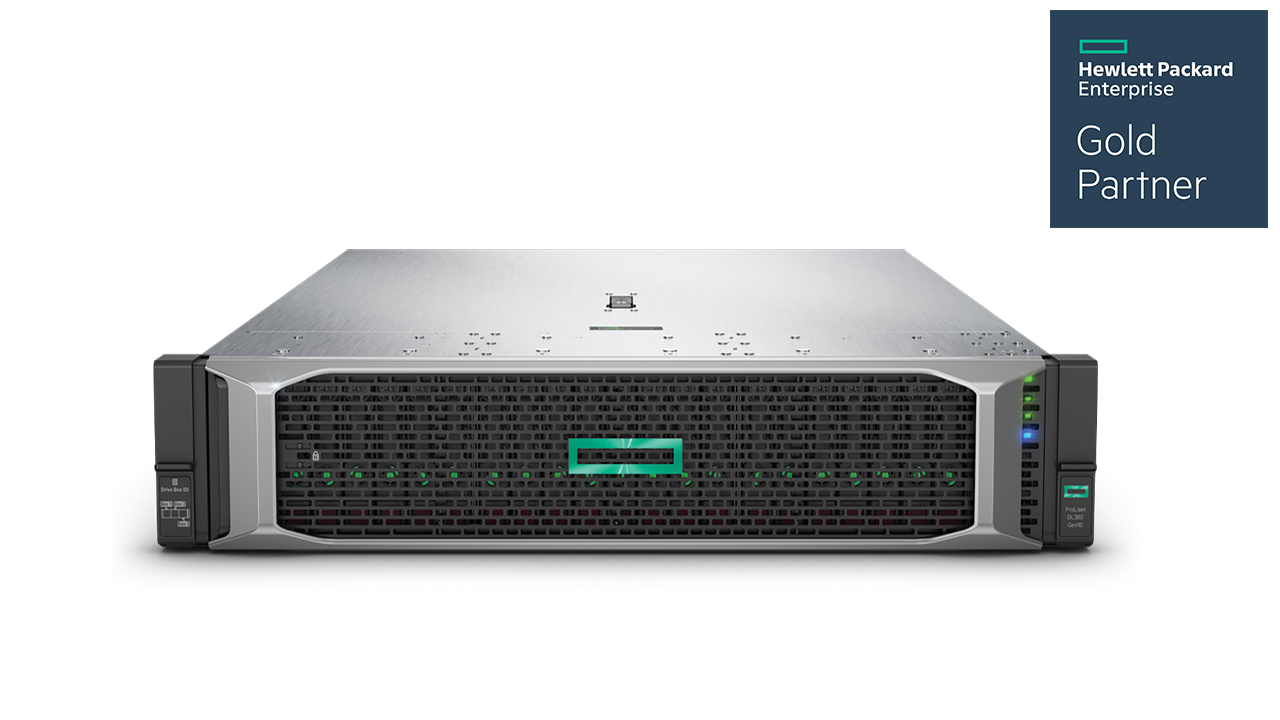 Table 2. Dell R740 vs. Lenovo SR650.
Server Model
Dell PowerEdge R740 Server
Lenovo ThinkSystem SR650 Rack Servers
CPU
(2) Intel® Xeon® Scalable processors (1st and 2nd Generation) Bronze, Silver, Gold,Platinum
Platinum 8180M (205W)
Intel Xeon Bronze, Silver, Gold, or Platinum processors
Intel Xeon Platinum 8180 28C
Chipset
Intel C621
Intel C624
RAM

24 128GB/2667MHz/LRDIMM
Support for 2933MHz RDIMM since April 2019
24 DDR4 DIMM slots,up to 2666MT/s
RAM Total Capacity
3TB
3TB
Permanent memory
12 NVDIMM,up to 192GB
No
Storage controller
Storage controller Model
6Gbps SATA Controller: onbord SW RAID S140
12Gbps RAID Controller:
RAID Controller H730P, 12Gb/s SAS, 6Gb/s SATA , 2GB DDR3 NV SDRAM, PCIe, support SAS/SATA/SSD;
RAID Controller H740P, 12Gb/s SAS, 6Gb/s SATA , 8GB DDR4-2133 NV DRAM, PCIe, support SAS/SATA/SSD;
RAID Controller H330, 12Gb/s SAS, 6Gb/s SATA, support SAS/SATA/SSD, no cache, PCIe
Internal controller:HBA330
12Gb/s SAS, 6Gb/s SATA, No Cache, No RAID, Pass through only
External PERC(RAID):RAID Controller H840
RAID Controller H840, 2Gb/s SAS, 6Gb/s SATA, 8GB NV, PCIe, support SAS/SATA/SSD, 0/1/5/6/10/50/60
External HBA(No RAID):12 Gbps SAS HBA
No Cache, No RAID, Pass through only
8/16/24 port 12Gbps array card option: 12Gbps RAID controller:
ThinkSystem RAID 530-8i PCIe 12Gb Adapter
ThinkSystem RAID 730-8i 1GB Cache PCIe 12Gb Adapter
ThinkSystem RAID 930-8i 2GB Flash PCIe 12Gb Adapter
ThinkSystem RAID 930-16i 4GB Flash PCIe 12Gb Adapter
ThinkSystem RAID 930-24i 4GB Flash PCIe 12Gb Adapter12Gbps non-RAID HBA card:
ThinkSystem 430-8i SAS/SATA 12Gb HBA
ThinkSystem 430-16i SAS/SATA 12Gb HBA
NVMe PCIe interfaces (non-RAID)
Onboard NVMe interface (4-port)
ThinkSystem 1610-4P NVMe Switch Adapter
Cache Size/Maximum
8GB
None, 1GB, 2GB, 4GB
Cache Protection Type
/
None(530-8i, 730-8i), Flash backup(930-8i, 930-16i, 930-24i)
Battery or Capacitance
Battery
Capacitance
Main technical characteristics
Controller Chip:H730P(LSISAS 3108),H740P(LSISAS 3508), H330(LSI SAS3008)
RAID Support:H730P (0/1/5/6/10/50/60), H740P(0/1/5/6/10/50/60), H330 (0/1/5/10/50), S140 (0/1/5/10)
Controller Chip:SAS3408(530-8i), SAS3108(730-8i), SAS3508(930-8i, 930-24i), SAS3516(930-16i), SAS3408(430-8i), SAS3416(430-16i)
RAID Support:530-8i(0\1\10\5\50), 730-8i(0\1\10\5\50), 930-8i(0\1\10\5\50\6\60), 930-16i(0\1\10\5\50\6\60), 930-24i(0\1\10\5\50\6\60)
SD Card
Number of SD cards
2
Does not support SD
SD card capacity
64GB
N/A
SD cards can form RAID levels
1
N/A
M.2
M.2 quantity
2

1 or 2
M. 2 single chip capacity
240GB
ThinkSystem M.2 CV1 32GB
ThinkSystem M.2 CV3 128GB
M.2 RAID levels
1
RAID0, RAID1
Network card
Sub-Card (NDC Card Type)
4 1GE interfaces,or 2 10GE plus 2 1GE interfaces,or 4 10GE interfaces,or 2 25GE interfaces
No onboard, 1 LOM slot, LOM CARDS (Intel X722, incompatible 10/100mb rate)
ThinkSystem 1Gb 2-port RJ45 LOM
ThinkSystem 1Gb 4-port RJ45 LOM
ThinkSystem 10Gb 2-port Base-T LOM
ThinkSystem 10Gb 2-port SFP+ LOM
ThinkSystem 10Gb 4-port Base-T LOM
ThinkSystem 10Gb 4-port SFP+ LOM
PCIe (occupies a standard slot)
YES
YES
GPU
GPU Max Supported Blocks
3 full-width 300W or 6 single-width 150W
Up to 2 double widths
GPU model
Nvidia Tesla V100/P100, K80, K40, Grid M60, M10, P4, Quadro P4000.
NVIDIA Tesla M60 GPU, PCIe (Passive)
NVIDIA Tesla P100 16GB PCIe Passive GPU
FPGA
FPGA Maximum Supported Blocks
Unknown
N/A
FPGA model
POST RTS
N/A
Hard drive backplane
Type (including the maximum number of supported hard disks)
Supports up to 16 x 2.5″ hard drives
a. 16 x 2.5″ SAS/SATA
b. 8 x 2.5″ SAS/SATA
Supports up to 8 x 3.5 "hard drives
a. 8 x 2.5" SAS/SATA
No support for rear or internal hard drives
16 2.5-inch SAS/SATA hot plug hard drives
a. 8 2.5″ SAS/SATA + 8 2.5″ SAS/SATA
b. 4 2.5″ SAS/SATA & 4 2.5″ AnyBay + 8 2.5″ SAS/SATA
c. 4 2.5″ SAS/SATA & 4 2.5″ AnyBay + 4 2.5″ SAS/SATA & 4 2.5″ AnyBay
24 2.5-inch SAS/SATA hot plug hard drives
a. 8 2.5″ SAS/SATA + 8 2.5″ SAS/SATA + 8 2.5″ SAS/SATA
b. 4 2.5″ SAS/SATA & 4 2.5″ AnyBay + 8 2.5″ SAS/SATA + 8个 2.5″ SAS/SATA
8 3.5-inch SAS/SATA hot plug hard drives
14 3.5-inch SAS/SATA hot plug hard drives
a. 12 3.5″ SAS/SATA (front) + 2 × 3.5″ SAS/SATA (rear)
b. 8 3.5″ SAS/SATA & 4x 3.5″ AnyBay (front) + 2 × 3.5″ SAS/SATA (rear)
Whether to support hard disk hot swap
YES
YES
Hard disk configuration
Model and quantity
SAS/SATA/SSD; 16*2.5"/8*3.5"
2.5-inch 12Gbps SAS hard drive:
3.5-inch 12Gbps SAS hard drive:
2.5-inch 12Gbps NL-SAS hard drive:
3.5-inch 12Gbps NL-SAS hard drive:
3.5-inch 6Gbps SATA hard drive:
2.5-inch 6Gbps SATA hard drive:
2.5-inch SSD hard drive:
NVMe PCIe interface:U.2 PX04PMB 800GB, U.2 PX04PMB 1.6TB, U.2 PX04PMB 960GB, U.2 PX04PMB 1.92TB, U.2 PM963 1.92TB, U.2 PM963 3.84TB
Chassis
Dimensions (cm)
86.5mm (height) * 482mm (width) * 751.34mm (depth) (including safety panel)
28.6kg
2U height
Height: 87 mm (3.4 in)
Width: 445 mm (17.5 in)
Depth: 720 mm (28.3 in)
Ventilation method
Air-cooled
Wind after wind
Temperature
Equipment operating temperature range (°C)
10°C to 35°C
ASHRAE Class A4: 5 °C – 45 °C (41 °F – 113 °F); for altitudes above 900 m (2,953 ft), decrease the maximum ambient temperature by 1 °C for every 125-m (410-ft) increase in altitude
ASHRAE Class A3: 5 °C – 40 °C (41 °F – 104 °F); for altitudes above 900 m (2,953 ft), decrease the maximum ambient temperature by 1 °C for every 175-m (574-ft) increase in altitude
ASHRAE Class A2: 10 °C – 35 °C (50 °F – 95 °F); for altitudes above 900 m (2,953 ft), decrease the maximum ambient temperature by 1 °C for every 300-m (984-ft) increase in altitude
Equipment working humidity range
10% to 80%
ASHRAE Class A4: 8% – 90% (non-condensing); maximum dew point: 24 °C (75 °F)
ASHRAE Class A3: 8% – 85% (non-condensing); maximum dew point: 24 °C (75 °F)
ASHRAE Class A2: 8% – 80% (non-condensing); maximum dew point: 21 °C (70 °F)
Hot-swappable power supplies


Nominal power of single power supply (W)
Titanium gold 750W,
Platinum class 495W, 750W, 1100W, 1600W和2000W240V HVDC 750W
336V HVDC 1100W
-48V DC 1100W
550W/750W/1100W/1600W,optional platinum, titanium power supply
ThinkSystem 550W (230V/115V) Platinum Hot-Swap Power Supply
ThinkSystem 750W (230/115V) Platinum Hot-Swap Power Supply
ThinkSystem 750W (230V) Titanium Hot-Swap Power Supply
ThinkSystem 1100W (230V/115V) Platinum Hot-Swap Power Supply
ThinkSystem 1600W (230V) Platinum Hot-Swap Power Supply
Quantity
2
2
Dual power mode
Redundancy
N+N
Input method
220VAC/48VDC/380HVDC/240HVDC
Up to two redundant hot-swap 550 W, 750 W, or 1100 W (100 – 240 V), or 1600 W (200 – 240 V) High Efficiency Platinum AC power supplies, or 750 W (200 – 240 V) High Efficiency Titanium AC power supplies.
PCI-E (I/O)
Quantity
Up to 8 Gen3 slot (4 x16)
Up to 7 PCIE 3.0 slots (including 1 dedicated RAID adapter PCIE)
LOM card slot
Slot 1: PCIe 3.0 x16 or PCIe 3.0 x8; full-height, half-length (PCIe x16 slot is double-wide)
Slot 2: PCIe 3.0 x8; full-height, half-length (not present if the slot 1 is PCIe x16 or slot 3 is ML2 x16)
Slot 3: PCIe 3.0 x8, or ML2 x8, or ML2 x16; full-height, half-length
Slot 4: PCIe 3.0 x8; low profile (vertical slot on system planar)
Slot 5: PCIe 3.0 x16; full-height, half-length
Slot 6: PCIe 3.0 x16; full-height, half-length
Slot 7: PCIe 3.0 x8 (dedicated to an internal storage controller)
USB port
Quantity
5
Total 4 USB ports Front panel :1x USB 2.0 port with XClarity Controller access, 1x USB 3.0 port Rear panel :2x USB 3.0 ports
Out-of-band management
Yes or No
YES
YES
The main function
IPMI 2.0 compliant
IDRAC9 with life cycle controller (Express edition, Enterprise edition)
Optional Quick Sync 2 wireless module
XClarity Controller (XCC) Standard, Advanced, Enterprise
The features of the Standard version are included by default, and you can choose to upgrade to Advanced or Enterprise through Features on Demand (FoD)
Support mobile management function (Xclarity Mobile App + front USB interface connection), Mobile App supports Android or iOS.
Energy management
YES
Yes,Lenovo XClarity Energy Manager
System cooling fan
Wind deflector plate, vector heat dissipation
6 hot plug fans, support N+1 redundancy, 5 for 1 CPU, 6 for 2 CPU
LCD display
OPTIONAL
N/A is diagnosed by Light path diagnostics
Host front panel with keyhole and key
YES
Support, optional lock panel (ThinkSystem 1U Security Bezel)
Dell Poweredge R740 vs Lenovo ThinkSystem SR650
Interested in purchasing Rack Servers for your organization or reselling? Click here Promise Compute Technology